Hills and mountains in the Oltrepò
---
Delicious food
There are many fantastic restaurants in the vicinity of our holiday home thet serve the true "cucina casalinga", the traditional cuisine of this region.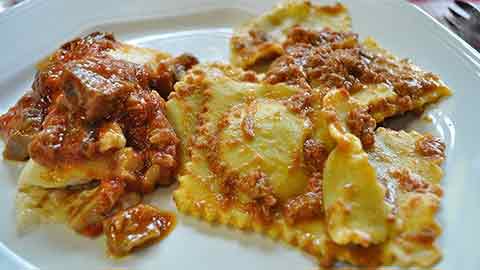 Ravioli
---
The Oltrepò Pavese is one of the largest wine producing areas in Lombardy. Which wines from which grapes?
The Oltrepò Pavese
Villa I Due Padroni is situated in the province of Pavia, Lombardy. The southern part of this province is called Oltrepò Pavese.
"Oltre (il) Po" means literally: on the other side of the Po. The Po is the major river that dominates the large plain, the "pianura padana" of Northern Italy.

South of the Po the plain quickly turns into a hilly landscape: this area lies at the foothills of the Ligurian Alpes and the Apennines. The Oltrepò actually is the largest wine producing region of Lombardy.
Our Villa lies in an enchanting area of smooth hills covered with vineyards that offer magnificent views. Examples of these views can be found at the website of Daniele Marioli, Oltre La Foto.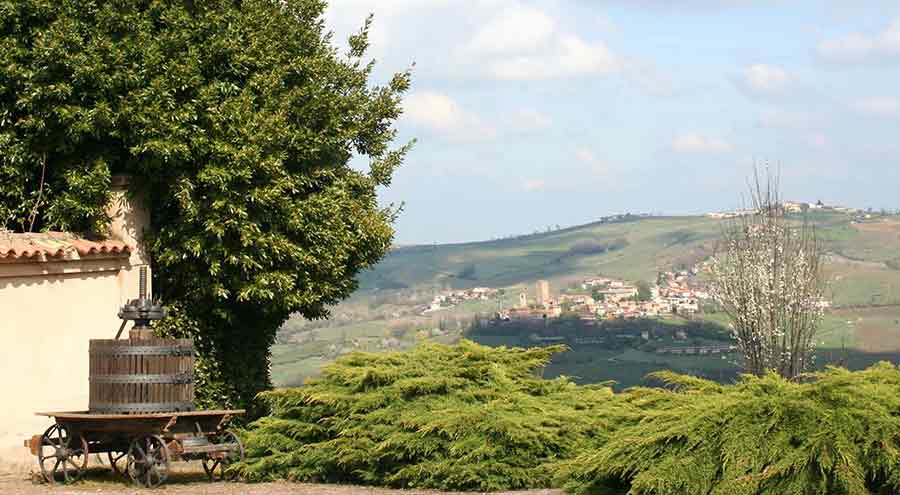 View on the medieval tower of the frazione Soriasco in the community of Santa Maria della Versa
What to do during your stay at the villa
A stay at our Villa invites you to:
The climate in this region is very favourable for these activities: from June till September it is mostly dry and sunny with temperatures that vary between 25-35 °C, as we know by our own experiences.   If you would like to see more pictures of the the Oltrepò Pavese, you can view our Slideshow Oltrepo Pavese or view this video on YouTube: Oltrepo Pavese.
The beach at Camogli