once a dog...
... is always a dog. This fact of life know the padroni from experience!
The name of our holiday home is inspired by its hairy inhabitant!
In 2009 when our beloved Saar died, she had been our loyal comerade and compagnon for more then seven years. It soon became apparent that we could not do without our good-luck charm. The local veterinarian showed us Thomas and we immediately fell in love with this puppy. But in August 2013 we lost him through a tragic accident. We still miss him but we are glad that Joia has now agreed that we may call ourselves her masters. It should be clear by now:
Villa I Due Padroni is dog friendly!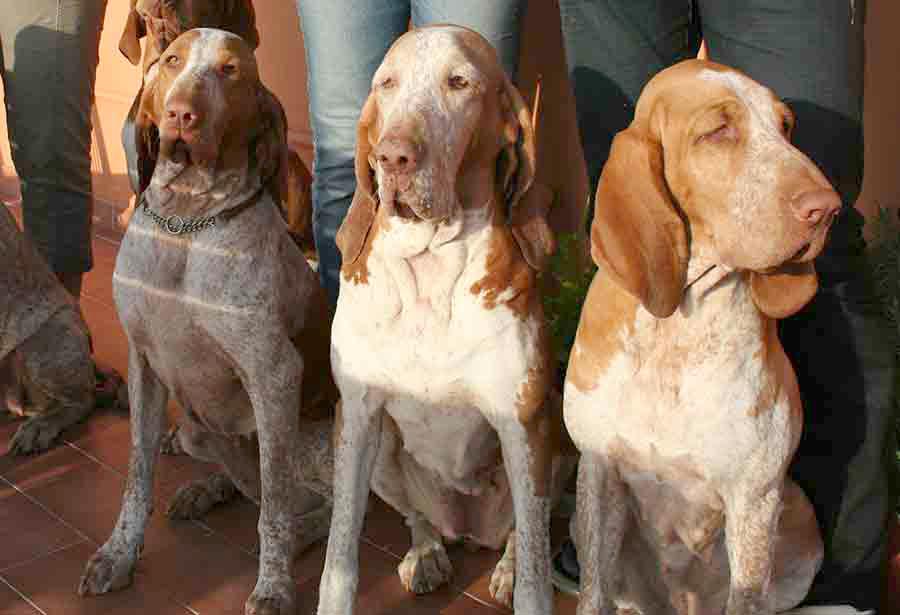 Five " bracco italiani", real Italian hunting dogs were once guests in the villa
Wat does this mean?
You're welcome with your four-legged friend to stay in our apartment. A dog is just as civilized as his boss and we take for granted that we can always apply this golden rule. Our experiences so far have proved us right.

You do not have to pay any extra costs for the stay of your dog.

The apartment is very suitable for you and your dog: there is enough space, the whole first floor is yours and you will trouble no-one.

There is a spacious and fenced terrace in which your dog can freely play.

You can walk your dog in the area behind the swimming pool and if the weather permits also in the vineyards.

In most of restaurants and bars you can bring your dog: having a dog is the perfect way of making contact with the locals!

Upon your arrival your comrade will find a small and tasty welcome present.

Wherever the singular is used above, you may also read plural. We would like to know in advance with how many dogs of what size you will come.

We look forward to your arrival and your furry friend(s)!
The dachshund of one of the guests visits the apartment of the Padroni
A review
(on the site of all dog sites, of Anne de Graef)
"Our Scottish Collie Evy and Thomas, the dog of the Padroni, were immediately the best friends. In this rural setting you can make lovely walks between the vineyards. Stef has provided a folder with detailed walking plans. And it goes without saying that you can taste wine almost everywhere ..."

Read also Anne's book (in Dutch!):
Op vakantie, en de hond mag mee
Evy, the dog of Anne de Graef
A Russian whippet, was once a guest in the villa
Joia, our current comrade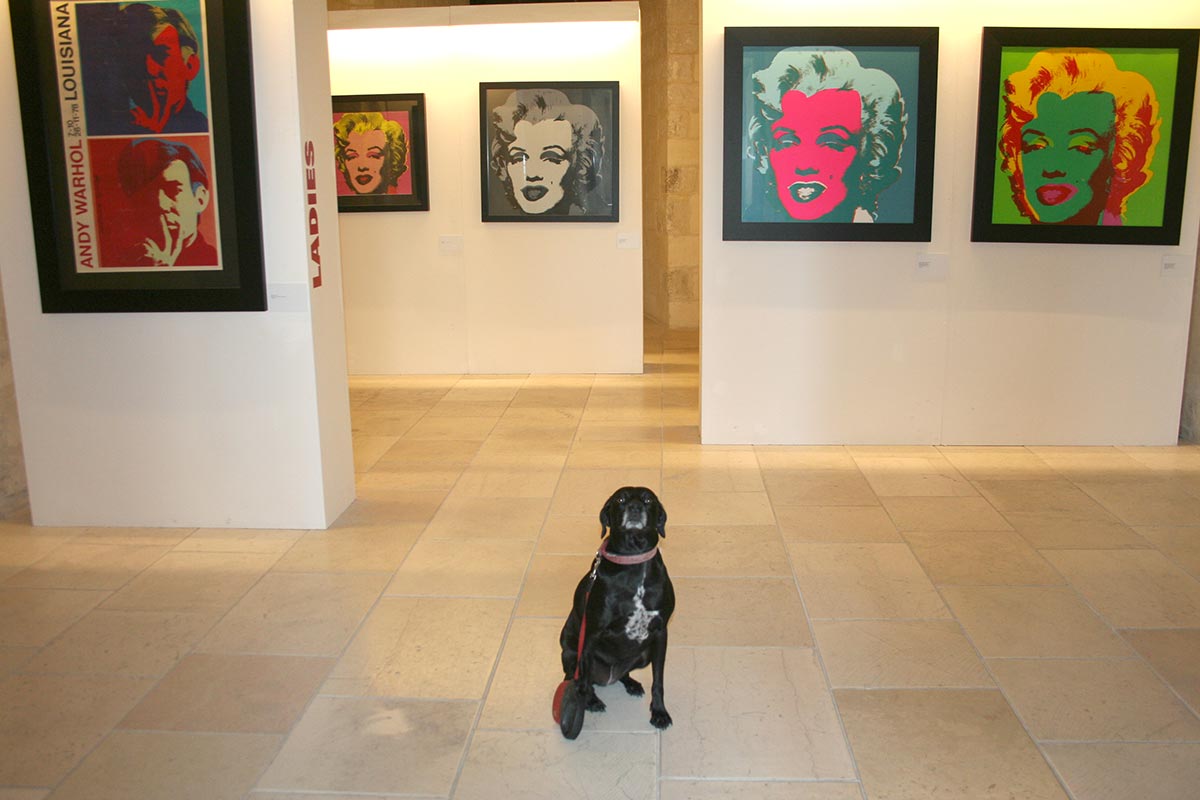 Joia loves Andy Warhol and Marilyn Monroe!